Book the Best Dumpster Rental Sanger CA Has to Offer with Valley Dumpster Service
If you're searching for a dumpster rental Sanger CA counts on for a variety of projects, look no further than Valley Dumpster Service! Our family-owned and operated company proudly serves the bustling city of Sanger, California, and surrounding communities by supplying dependable, affordable, and professional waste management services to projects of all scopes and sizes throughout Fresno County. Whether you're a homeowner, business owner, project manager, or contractor in need of a reliable and convenient method of waste disposal, our small business is ready to deliver the heavy-duty equipment you need to get the job done.

By providing the dumpster rental Sanger CA trusts, our local business has been able to create long-lasting relationships with the businesses, residents, school districts, and individuals seeking efficient and cost-effective services throughout our community. We've used our 30 years of service industry experience to bring an unprecedented level of professionalism to the dumpster rental business and have created an impressive inventory of high-quality containers that are guaranteed to handle the waste containment needs of any project, whether you're clearing out the garage of growing piles of clutter or starting an exciting home remodeling project.

Book the dumpster rental Sanger CA chooses first conveniently with the help of our user-friendly website in just a few simple clicks! Our easy-to-use online booking system, unbeatable prices, excellent customer service, flexible scheduling options, and dedication to top-tier products have made our family-owned company the trusted local source for reputable and budget-friendly waste removal services. Whether you're clearing out your attic or completing a new housing development construction project, our team of professionals is eager to help. Give us a call at (559) 999-5797 or schedule a delivery online with us today to book the dumpster containers Sanger CA depends on most!
We Take Just About Everything
Some examples of the junk we haul away include
Refrigerator Disposal

Garbage Removal

Mattress Disposal

Foreclosure Clean Outs
Construction Waste Removal

Yard Waste Removal

Trash Removal

Appliance Removal
Television Disposal & Recycling

Furniture Removal

E-Waste Disposal

Hot Tub Disposal
Roll Off Dumpster Rental Sanger CA Trusts for All Projects
Trust the most versatile roll off dumpster rental Sanger CA can provide to help you see your project through to the end. Our durable bins provide a safe and budget-friendly method to manage the mess at any residential, construction, or commercial worksite. Whether you're renovating your home, redesigning your landscape, clearing debris from your yard, downsizing your home, building a new commercial business, or simply in need of reliable waste disposal services for your corporate setting or multi-family residential complex, our local company is sure to have the budget-friendly container to meet your waste and budget needs.

When you book the roll off dumpster rental Sanger CA relies on, you can trust that your waste, junk, or debris are in good hands. Our family-owned business is passionate about our community and has partnered with the Friant Landfill to ensure that all waste is disposed of in an ethical and sustainable manner to comply with local, county, and state regulations. No matter the size or intensity of your project, we have the perfect container for you. Give us a call or book online to get the most convenient dumpster rentals Sanger CA has to offer delivered to your site today!
Budget Dumpster Rental Sanger CA Homeowners Rely On
Book the budget dumpster rental Sanger CA homeowners trust when faced with any residential project at Valley Dumpster Service! Our low-cost bins can be delivered and conveniently placed at your home to provide maximum safety and organization while you focus on the task at hand. Clean out your garage or attic, renovate or repair your home, downsize, prepare for a move or an estate sale, and toss out your old furniture, appliances, and mattresses with the help of our bargain containers. For residential projects big and small, book the mini dumpster rental Sanger CA depends on most by scheduling a delivery online with us today!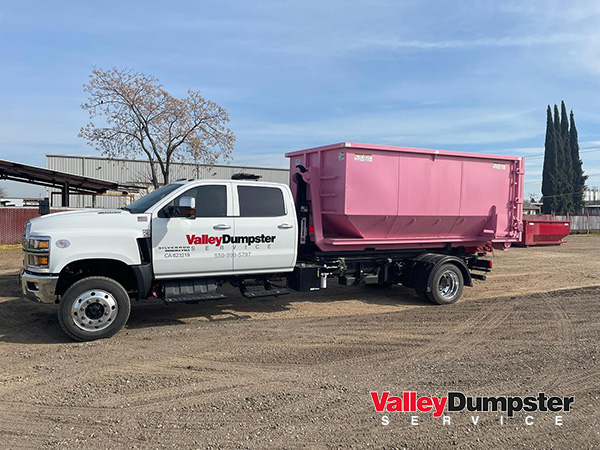 Dependable Sanger, CA Dumpster Rental for Yard Projects
Our Sanger, CA dumpster rental is ready to take on your yard project's waste demands! Our premium containers can help you dispose of your waste quickly and easily when you're clearing your yard of overgrown vegetation, redesigning your landscape, trimming trees, creating the garden of your dreams, or completing renovations on your patio, driveway, or deck. Whether you're needing to dispose of outdated equipment or clean up after a storm, our experts are ready to deliver the dumpster rental Sanger California banks on to your worksite or driveway. Give us a call or book online today to bring efficiency and savings to your next yard project!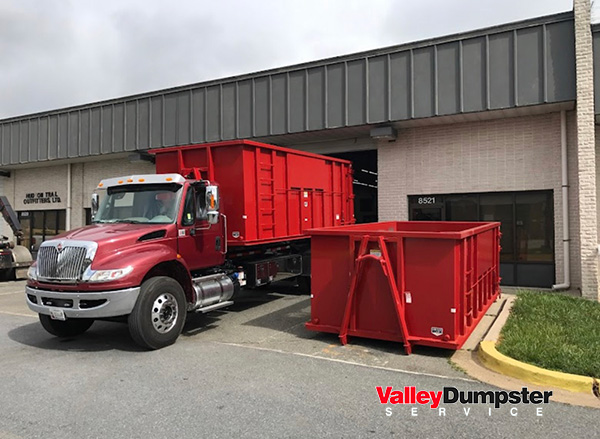 Roll Off Dumpster Sanger CA Contractors Count On
When you need the roll off dumpster Sanger CA contractors trust to meet the extensive needs of a construction project, our local company is the right choice for you! Our family-owned business delivers the heavy-duty equipment project managers need to keep any worksite safe, organized, and functional for a price they can be happy about. Our sturdy containers are made with high-quality materials to securely contain any asphalt, shingles, tile, wood, concrete, and any other waste produced from your construction project. Whether building a new home or demolishing an old one, rent a big dumpster Sanger CA counts on by calling or booking online with us today!
Trustworthy Roll Off Dumpster Service Sanger CA Business Owners Use for Year-Round Clean-Ups
Choose the roll off dumpster service Sanger CA business owners trust to handle your commercial waste containment needs! Our local company provides the dependable disposal services you need to maintain safety and cleanliness for the customers, employees, and guests at your business. We address the short or long-term waste removal demands for office parks, retirement facilities, apartment complexes, hotels, and other commercial establishments throughout Fresno County, and we're eager to tackle your cleanout, repair, or remodeling needs, so you can focus on your operations. Give us a call or book online to take advantage of the dumpster rental prices Sanger CA customers appreciate most.
Why Choose Us for a Sanger CA Dumpster Rental That Won't Disappoint
Book the most-trusted Sanger CA dumpster rental for your next project by choosing Valley Dumpster Service. Our family-owned company has brought an unrivaled level of professionalism to the dumpster rental industry and provides quality containers to businesses, school districts, and individuals throughout Fresno County.

We're proud to deliver our durable bins to support projects throughout our community and help keep our beloved hometown a clean and safe place to enjoy. When you book our Sanger CA dumpster rental, you're guaranteed to receive the clean and reliable container you need to accomplish your project goals. Our bins are sourced from industry-leading manufacturers and feature optimal designs for safe, easy, and convenient loading. Our professionals thoroughly clean, inspect, and sanitize each unit before and after every use, ensuring our customers receive their rentals in the best condition possible.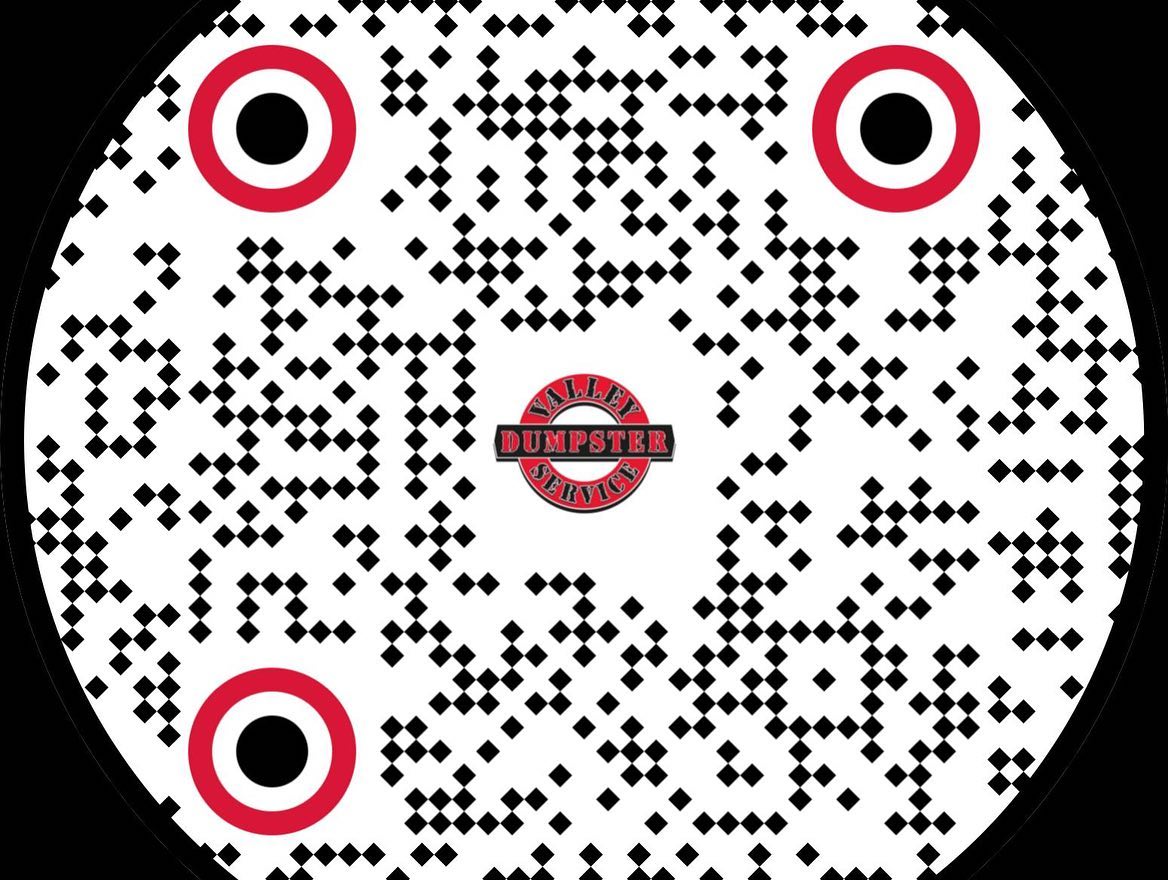 No matter the scale or type of your project, trust the roll off bin Sanger CA depends on to help you reach the finish line with ease. Book online today to let the trusted local source for reputable and affordable waste removal services assist with your next project!
How to Rent a Dumpster Sanger CA Uses for Projects of All Sizes
Easily rent a dumpster Sanger CA uses for all projects online with our streamlined booking system! Begin by selecting any of the red "Book Online Now" buttons displayed throughout our website, or select the pink "Book Pink Dumpster" option to have a portion of your sale donated to breast cancer awareness. After browsing our various options, click the red "Book Now" button below your desired bin to view more detailed information, and click the red "Add to Cart" button to begin the checkout process.

Choose your service type between "Contractor/Commercial Use" or "Homeowner" from the drop-down menu, select your delivery and pickup dates from our online calendar, and click the red "Checkout" button. Finally, enter your delivery and billing information, and complete the transaction with any major credit card. You'll receive a confirmation email, including a digital receipt, and our staff will reach out to arrange a drop-off window that best suits your scheduling needs.

You can also rent a dumpster Sanger CA trusts by calling our staff at (559) 999-5797 and setting up your reservation over the phone! Our experienced and friendly drivers will deliver the bin at the time and place of your choosing so that you can load the waste at your own pace. Give us a call when you're finished, or the bin is full, and we'll safely haul it to the local landfill in no time. No matter the size of your waste disposal needs, rent a dumpster in Sanger CA that won't let you down by calling or booking online with our team of disposal experts today.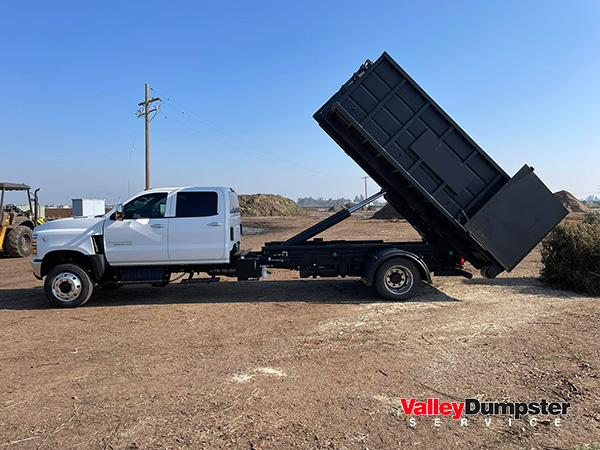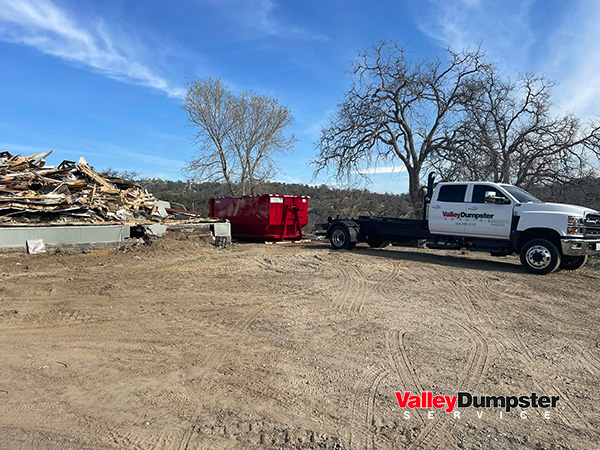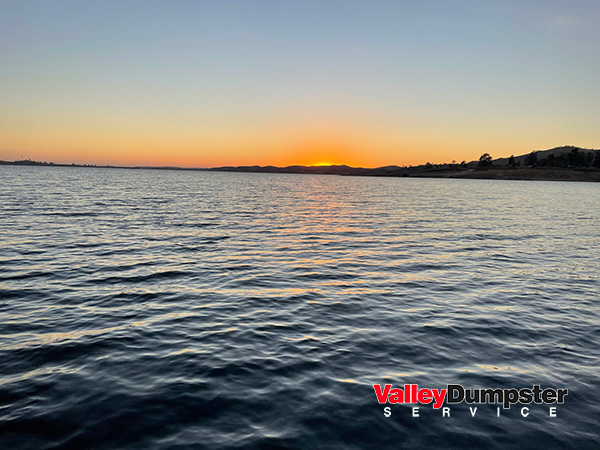 Large Variety of Sizes and Prices When You Rent Large Dumpster Sanger CA Counts On
When you need to rent large dumpster Sanger CA uses to clear the waste in no time, you'll find the most outstanding selection of reasonably priced containers when you partner with Valley Dumpster Service! Our 10-yard dumpster is best suited for small-scale residential projects and can hold up to one ton of waste disposal while you focus on single-room renovations, yard cleanups, and room cleanouts. If you're facing a light demolition or roofing job, our 15-yard dumpster is ready to hold two tons of waste materials. No project is too big for our 20-yard dumpster! Our biggest bin includes two tons of waste in the base price from any large-scale construction job or extensive home repair. Whether you're preparing for an estate sale or developing a new subdivision, we've got the best dumpster for the job. Give us a call or book online today to have the highest-quality cheap dumpster rental Sanger CA can provide delivered to your next project site.
What to Explore and Experience in Sanger, CA
Valley Dumpster Service is pleased to be Sanger, California's go-to provider for convenient and reasonably priced dumpster rental services. Our company is committed to providing excellent service and superior dumpsters so that you can dispose of trash quickly and easily.

When you're in Sanger, there's plenty to see and do in this charming city. Whether you're a local resident or a visitor, you'll find an array of activities to suit your interests. Explore the downtown area, where you can discover unique shops, dine at local eateries, and experience the warm community atmosphere.

Beautiful natural landscapes surround Sanger, providing opportunities for outdoor enthusiasts. Head to Kings River for fishing, kayaking, or simply enjoying a peaceful day by the water. Blossom Trail is a popular attraction, especially during the spring when the fruit trees are in full bloom, creating a stunning display of colors.


Sanger, CA's Rich History and Fascinating Landmarks
For those interested in history, Sanger has a rich heritage to explore. Visit the Sanger Depot Museum, which showcases artifacts and exhibits that tell the story of Sanger's railroad history. Additionally, the Sanger Historical Society preserves the city's past and offers a deeper understanding of its roots.

Sanger is home to notable landmarks that embody its unique character. Take advantage of the historic Sanger Theater, a local gem showcasing classic films and hosting live performances. The Sanger Blossom Days Festival is another highlight, where the community gathers to celebrate the city's agricultural heritage and vibrant culture.


The Culinary Delights and Blossoming Community of Sanger, CA
When it comes to dining, Sanger offers a diverse culinary scene. Savor authentic Mexican cuisine at La Haciendita or enjoy delicious burgers at Triangle Drive-In. For a taste of international flavors, try The Taste of Little India or Lao Kitchen for delectable Asian cuisine.

Families moving to Sanger will be pleased to discover excellent schools and places of worship. Sanger Unified School District provides quality education and a supportive learning environment. There are also various churches in the area, such as Sanger United Methodist Church and First Baptist Church, where you can find spiritual nourishment and a sense of community.

At Valley Dumpster Service, we are proud to serve the Sanger community and provide reliable dumpster rental services for your construction, renovation, or clean-up projects. Contact us today to learn more about our services and how we can assist you in conveniently and affordably disposing of your waste materials.
Delivering Our Exceptional Dumpster Rental in Sanger CA and Surrounding Areas
Valley Dumpster Service delivers the most reliable dumpster rental in Sanger CA to the 93657 zip code. We're proud to serve the Fresno, Mono Hot Springs, Clovis, Orange Cove, Friant, Raisin, Del Rey, Madera, Prather, Auberry, Piedra, Reedley, Fowler, Biola, Parlier, Selma, Tollhouse communities, and all areas in between. If you're looking for the best dumpster rental Selma CA has to offer, you're in the right place! If you don't see your city listed here, just give us a call at (559) 999-5797 and ask about deliveries to your area.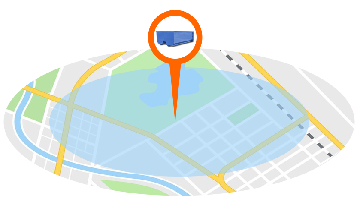 Our company is thrilled to provide a dumpster rental in Sanger CA to a wide variety of projects throughout Fresno County. As a local business passionate about supporting our community, we gladly offer low-cost deliveries to businesses, organizations, residents, and schools including the Sanger Unified School District, to help reach various waste containment goals. From our region's parks, such as Maple Street Park, Jefferson Elementary Park, Quail Lake Park, and more, to our local landmarks, like Sanger Depot Museum, Sanger Women's Club, and more, our local business loves doing our part to keep our beloved hometown an enjoyable place to live, work, and visit. Schedule your delivery online today to have the best dumpster rental near Sanger CA delivered to your next project!
Service Area
FAQs about the Roll Off Dumpster Sanger CA Customers Choose First
If you've got questions about the roll off dumpster Sanger CA and surrounding areas depend on, we're here to help! We've included a list of our most frequently asked questions below for your convenience. If you don't see your question listed here or need more information about the #1 roll off dumpster Sanger CA has to offer, give us a call at (559) 999-5797, and our staff will be happy to provide assistance.
Q.
What items should I not dispose of in the rental?
A.
We ask that you refrain from including electronics, tires, pressurized containers, hazardous materials, or poisonous chemicals in your disposal services to comply with local waste regulations and to protect our team and bins from harm.
Q.
Why do you include various rental times in your booking options?
A.
Our pricing structure is specially designed so that when you book our trash dumpster rental in Sanger CA, you never pay for more than you'll use! Our prices begin at $299 for a single-day 10-yard rental and go up from there. We offer flexible scheduling for your convenience and the most competitive prices in town!
Q.
What's the difference between your red and pink dumpsters?
A.
Our pink dumpsters are the same dependable containers as the red dumpsters, but when you schedule a pink dumpster, a portion of the proceeds from your sale to be donated to breast cancer awareness and research.